My love for the Twilight Saga has inspired me to create one of a kind trinkets that every Twilighter will love. One of which is the bracelet that Jacob gave to Bella in Eclipse.
There are 7 charms in the bracelet:
This is Jacob's Wolf form in Jade.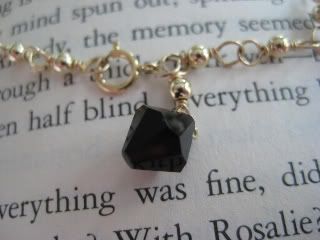 This onyx swarovski crystal symbolizes Edward's eyes before he hunts
This topaz swarovski crystal symbolizes Edward's eyes after he hunts
This swarovski crystal heart represents the crystal heart Edward gave Bella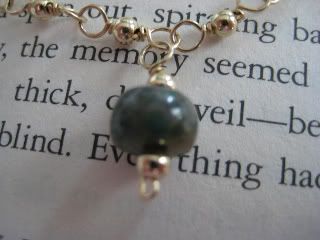 This round marble stone represents Edward's hard, cold, marble body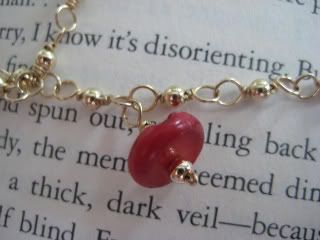 This red charm represents the "forbidden fruit" the apple in the Twilight cover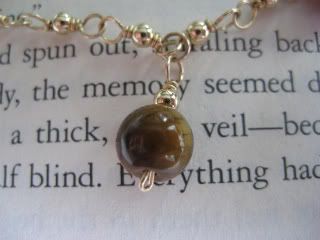 This brown charm represents Jacob's russet fur when he is in his wolf form
Each charm is approximately 6mm and comes in 10k gold or sterling silver chain. All swarovski crystals are genuine.
There are 3 sizes available:
7"
7.5"
8"
Custom
To determine your size measure your wrist and add 1" to that measurement. (For Ex: if your wrist is 7" then you should order the 8" bracelet)
Order now for the introductory prices of:
Sterling silver: $14.99
10k gold : $19.99
*plus $5.00 shipping
I accept Paypal
Please allow 2 weeks to ship.
If you have any inquiries, would like to be on the mailing list or would like to order please email me at: twilight.princess2003@gmail.com
Please indicate your full name, shipping address, contact number and specific order so that I can mail you the Paypal Money Request form.
xoxo,
twilight princess :)
P.S. more items will be posted up soon.